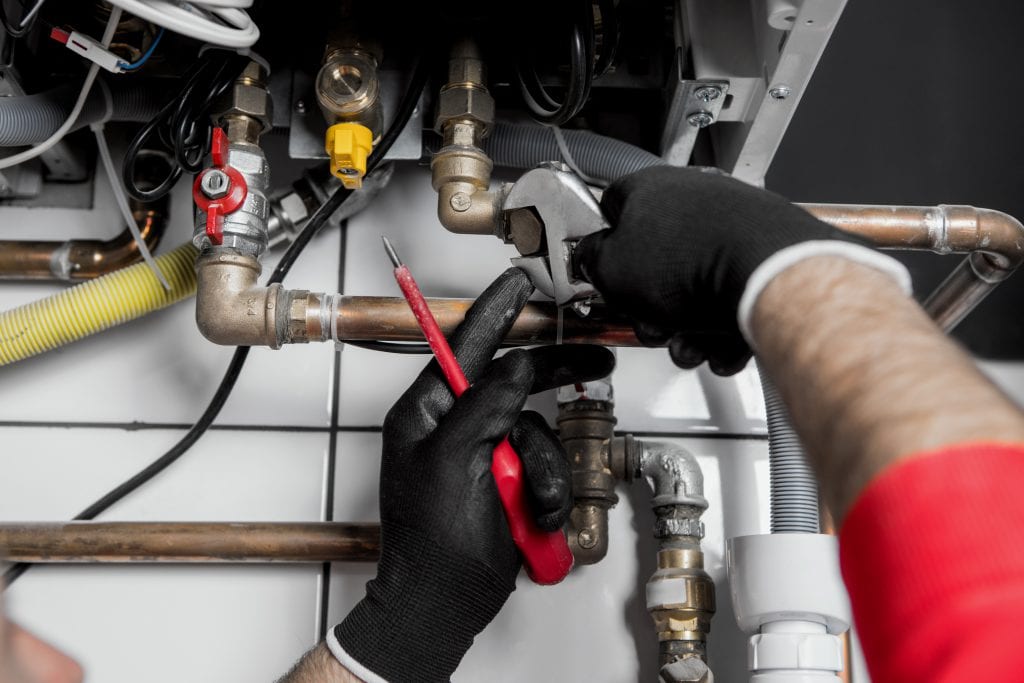 Boiler Installation Service Stoneham, MA
The installation of a gas boiler on an electric boiler has many advantages to a forced-air system when it comes to heating your home or business. It can provide cleaner air and more energy efficient heat. Call the experts at Silco Plumbing when you are having a boiler installed in your Stoneham home or commercial property. Our contractors have years of experience you can trust to get your new boiler installation done the right way the first time.
Certified Gas Boiler Installation in Stoneham
Gas boilers are a fantastic option for providing strong heating to your residential or business property. When you need to have a large amount of square footage heated, a gas boiler can provide plenty of heat for a relatively low cost. The installation of a new gas boiler requires the running of natural gas lines and ventilation of the heating element, and when you call Silco Plumbing, you know you are getting an expert contractor that will get the job done quick, clean, and safe.
Electric Boiler Installation You Can Trust in Stoneham
Electric boilers are well suited for the efficient heating of smaller spaces with a more affordable unit and without the additional hurdles of installation that come along with a gas boiler installation. The installation of an electric boiler is very compact, making it a good choice when access to outside ventilation isn't easily accessible. The pros at Silco Plumbing in Stoneham are equipped to handle all the electrical work in your new boiler installation without having to hire an outside contractor to run electrical lines to your installation site.
---
Call Now for Professional Plumbing, Heating, and Cooling Services in Stoneham, MA!
Silco Plumbing is a family owned and operated business specializing in plumbing, heating, and air conditioning services. Since 1986, we have been assisting home and business owners in the Stoneham, MA area with honest and dependable work. From toilet replacement to sump pump repair, to water heater installation, Silco Plumbing covers it all. We won't stop until the job is done. For an honest assessment and fair price, call our team today!