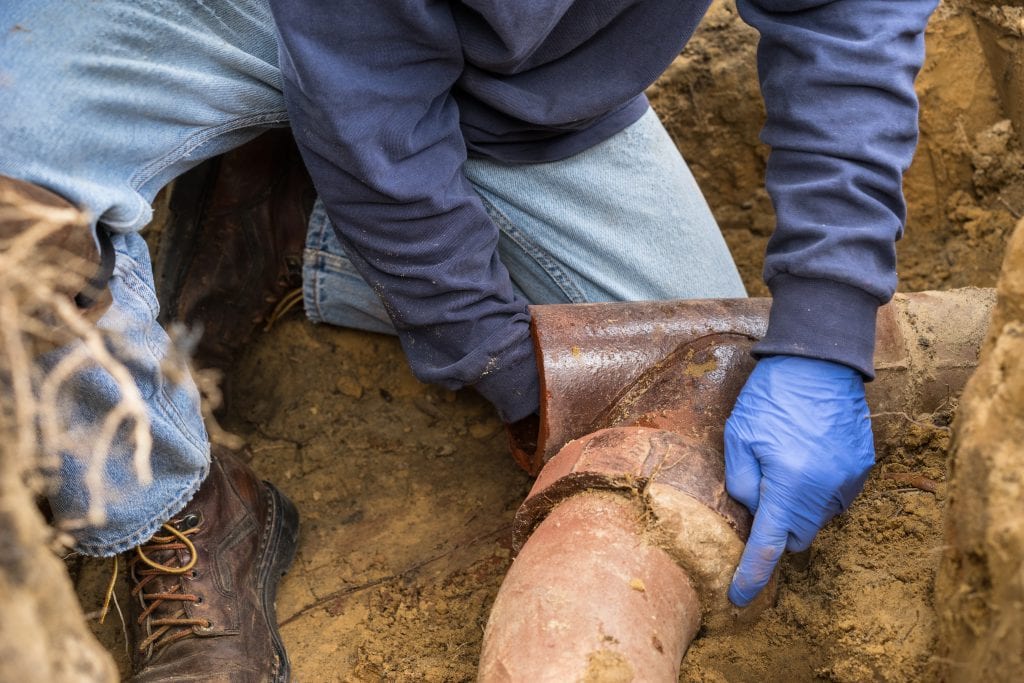 Sewer Line Repair & Replacement Service in Stoneham, MA
Whether it's pooling water in your green spaces or sinkholes in your backyard, sewer line mishaps can be messy, or even worse, costly. Save yourself time and money by taking note of the signs sooner and giving the team at Silco Plumbing a call. Highly prepared, our certified sewer line repair contractors take on any sewer line replacement project that comes their way. For the responsive sewer line repair and replacements, your Stoneham property deserves, reach out to our team today.
Superior Sewer Line Replacement and Repair Services in Stoneham
At Silco Plumbing, we work to provide Stoneham residents with courteous and dedicated service at each step of our approach. Beginning with the first call, you can rely on us to understand the extent of your problems and respond accordingly with reliable sewer line repair and replacement techniques. Staffed with seasoned Master Plumbers, our team is familiar with a variety of sewer line systems, making us a terrific choice for any sewer line replacement or repair project.
Qualified Sewer Line Repair Contractors in Stoneham
The expert sewer line repair contractors at Silco Plumbing understand your sewage systems better than most. Years of experience tending to a diverse range of systems and technologies make the Silco Plumbing team an excellent choice for responsive, reliable sewer line replacement services. Our sewer line repair contractors approach each project with a dedication to doing a job well done. Even better, they aim to do it quickly! If your establishment requires a complete sewer line replacement or repair, look no further than the courteous team at Silco Plumbing.
Sewer Line Repair and Replacement Services in Stoneham
Silco Plumbing is a company adept at addressing the plumbing problems on both residential and commercial properties. With years of experience under their belt, they arrive ready to identify your sewer line issues and get to work quickly.  Dedication to professional service and quality sewer line repairs make us a terrific choice for any client. When the time comes to invest in dependable sewer line replacement services, contact the knowledgeable team at Silco Plumbing.
---
Call Now for Professional Plumbing, Heating, and Cooling Services in Stoneham, MA!
Silco Plumbing is a family owned and operated business specializing in plumbing, heating, and air conditioning services. Since 1986, we have been assisting home and business owners in the Stoneham, MA area with honest and dependable work. From toilet replacement to sump pump repair, to water heater installation, Silco Plumbing covers it all. We won't stop until the job is done. For an honest assessment and fair price, call our team today!