Plumbing & HVAC Contractor in Melrose, MA:
Residential & Commercial Plumbing, Heating & Air Conditioning, Water Heater & Other Services
We Treat Our Customers Like Family, & Family Deserves the Best!
Home and business owners in Melrose have come to trust Silco Plumbing for all their plumbing and HVAC service needs. Our committed team of plumbers is highly qualified and will stop at nothing to fulfill your HVAC needs. Whether you simply need a plumbing contractor to complete routine maintenance, or you need more extensive HVAC services, we have the tools and technology to deliver an unrivaled service in Melrose. Contact Silco Plumbing today for more information today!
A Wide Variety of Heating and Plumbing Services in Melrose
Residents of Melrose have come to rely on Silco Plumbing for all their plumbing and heating service needs. Our dedicated team of plumbers is highly qualified and will not stop until we exceed your expectations of an HVAC contractor. Whether you simply need a plumbing contractor to complete basic maintenance or you need more extensive HVAC services, our team has you covered. Additionally, we help our Melrose clients out during cold winter months, and we have expertise with a wide variety of makes and models. Before your heater starts acting up, call us for heating services.
Operating Since 1986
Silco Plumbing is family owned and operated with over 30 years of proven experience.
Professional Staff
Our technicians are trained & licensed as well as committed to friendly and affordable service.
Affordable Services
We offer upfront pricing so that there are no surprise costs that take away from your needs.
Fast & Efficient
We offer quick response times at any point of time during the day & are efficient.
Customer Satisfaction
Our technicians are dedicated to strive to offer our customers 100% customer satisfaction.
Same Day Service
Silco Plumbing can offer same-day services available for any emergency.
Reliable Air Conditioning Services for Melrose Homes and Businesses
Having consistent cooling services in your Melrose home or business is a necessity. During those hot and humid summer days and nights, you're going to want air conditioning services that you can rely on. Never wait until your situation becomes dire — get in touch with an HVAC contractor proactively. Our contractors are adept with a wide range of HVAC equipment, from ductless mini split systems to forced air units. For air conditioning services in Melrose, look no further than Silco Plumbing!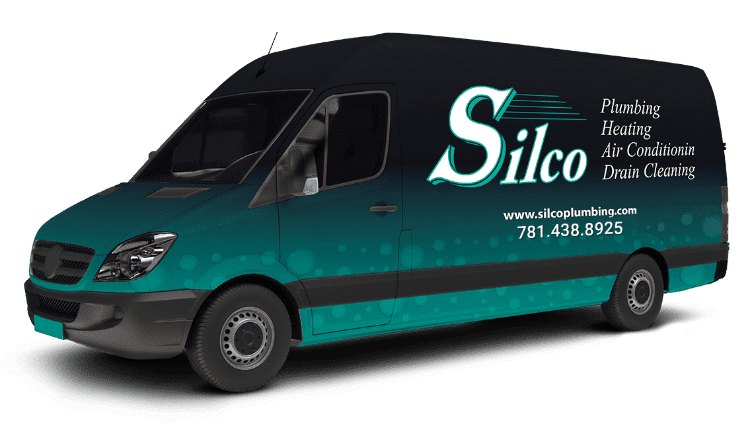 QUALITY SERVICE WHEN YOU NEED IT
Water Heater Services That Last
At Silco Plumbing, our team is one of the most widely skilled in the Melrose area. Our skilled plumbers provide expert water heater services to homes and businesses, and our solutions are comprehensive. With years of experience in Melrose under our belt, we understand that every water heater service situation is unique. Whether your needs are residential or commercial, our HVAC contractors can meet the need in Melrose.
Call Now for Professional Plumbing, Heating, and Cooling Services in Melrose, MA!
Silco Plumbing is a family owned and operated business specializing in plumbing, heating, and air conditioning services. Since 1986, we have been assisting home and business owners in the Melrose, MA area with honest and dependable work. From toilet replacement to sump pump repair, to water heater installation, Silco Plumbing covers it all. We won't stop until the job is done. For an honest assessment and fair price, call our team today!